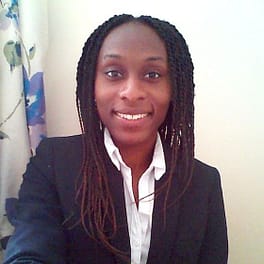 When poised with a question that requires someone to reflect upon a specific period of time in their life, it is not unusual for feelings associated with nostalgia to set in. If that can be true of an individual, how much more of a growing movement!
The process of looking back through old messages or reminiscing with treasured acquaintances on past experiences, may evoke joyful memories and feelings of times gone by.
After asking others to reflect upon their own accounts, it would appear that such a task may so often result in a profound journey down memory lane. As EFS continues to celebrate the growth and achievements of the movement, we also celebrate and welcome your unique stories.
Below is an account from the Communications Hub Co-Lead at EFS, Laurice Laird.
"Ten years ago I found myself travelling around the naturally bountiful, beautiful country that is Ghana. Not only did I immerse myself in the local culture, I was afforded the opportunity to regularly enjoy the rich local cuisine and live life entirely as a Ghanaian. This included boarding the 'tro tro': a popular transport system, to becoming a regular acquaintance at the Arts Centre; a famous shopping complex in the capital city of Accra.
Aside from the contrast in climate, the working culture was also an area in which I observed noticeable changes. Whilst at the Ghana Broadcasting Corporation (GBC), I noted the absence of the hustle and bustle associated with London of which I had become familiar with, yet employees at this organisation appeared to be reflective of a very engaged workforce.
In the newsroom the needs and wellbeing of employees were taken into account. In the radio recording studio I encountered a culture of joy and creativity, where as an interviewee, this helped to promote a more relaxed and genuine interactive experience. In a less pressurised environment, how had engagement managed to thrive?
Perhaps employee voice – one of the four enablers ties in here. Employees were listened to, and the feedback I witnessed was taken onboard. I saw a unified interest in and desire to succeed between managers and employees; partly through the identification and implementation of changes in areas of improvement and development.
Insightfully, in the absence of individual pressures to meet often immediate and short term desires to win, perhaps lay the opportunity for organisations and individuals to re-evaluate and invest in long term successes; as discussed by Olympic medallist rower and former diplomat, Dr Cath Bishop during the EFS radio show: The Long Win.
As the requirements of individuals and organisations may differ, so may there also be different paths to success; of which engagement remains a common theme. The measures and strategies of success for each individual can vary. It can be helpful to remember this when exploring your own ten year accounts.
With that being said, Where Were You 10 Years Ago?"