I had a front row seat to watch our six expert panelists take part in a special 'room 101' discussion. For those of you not familiar with room 101, the idea came from a BBC talk show, originating from George Orwell's 1984, which coincidentally I was going to see a multi-media version of at the Playhouse theatre in London that very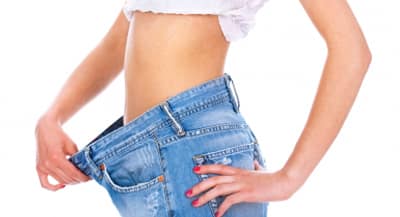 evening.Against a background of the programme's theme tune, panelists were asked to pick an item that represented what they most disliked about approaches to increasing international engagement and communications. The audience was then asked to vote on the best example and so it could be banished and shamed forever to room 101. I'm pleased to say we also made use of multi-media as Rodney Jordan – one of the panelists joined via Skype from his living room in the USA – at 5am local time.
Full list of panelist included:
Rodney Jordon – Coca Cola Enterprises USA
Mark Irvine, DNV GL, Norway
David Bearfield, The EU Commission, Brussels
Nina Pattinson, Yammer, Great Britain
Johan Dehe, Sodexo, France
Nigel Baker, Thomson Foundation, Great Britain
The panel was chaired by Larraine Solomon from Questions of Difference who made sure the session was energetic, humorous but challenging, and that helped to make the event an interesting and worthwhile experience.
Panelists brought some interesting objects representing their pet hates, some surprising and some less so – I was pleased to see language coming up as a common theme.
Nigel bought a large green Wellington boot, to represent all things particularly British. His point was that we should avoid a one-cultural approach to communication or "trampling indiscriminately" in a very British way.
Nina's object was a sign representing poor use of language and the barriers that language presents. She highlighted the many ways language can cause problems in communication and emphasized the need to use plain English when addressing global audiences.
Rod held up a mirror to represent people who fail to examine their own behaviour and the impact that can have. His message was clear – without the mirror and self reflection we are all doomed to fail in engaging the world!
Johan placed a Russian doll on the table to represent his dislike of the many hidden complexities and layers that can be uncovered through the process of global communication. His point was that failing to understand or predict these complexities uncovers unnecessary problems along the way. He recommends that all communicators have a solid awareness of the culture and behaviors of the global teams they are working with.
Mark showed the audience a shrunken skull for his room 101 item. I wasn't the only audience member confused until he explained it represented 'false friends' in language. The English word skull sounds like Skal which in Norwegian means shall. This was his example of a 'false friend' – pairs of words or phrases in two languages or dialects that look or sound similar, but differ significantly in meaning.
Last but not least David used an example of a shop that has a 'one size fits all' range of clothing. He chose this as it represents a sloppy and generalised approach that does not try to cater for global diversity – 'one size fits all usually does not fit anyone!'. His advice was that we must always find different ways to engage with different people and cultures.
THE ROOM 101 WINNER WAS? David.
Turning room 101 on its head the group were then asked to show us an item for room 202. This was our specially invented room to send examples of good practice in enabling great cross cultural global communication.
Good items included the following:
A tape measure to represent the importance of measuring engagement and the impact on a business' performance.
A translation tool to represent the important theme of language – we must translate to keep our messaging locally relevant.
A wire cable to highlight the importance of connecting people. If you want to get stuff done you must bring people together.
A garden trowel and a carrot to demonstrate the importance of growing and encouraging people, by digging around and making sure people are not overlooked.
Finally, we saw a pair of glasses to emphasize the importance of creating a common vision regardless of culture.
All great examples and good ideas for global communicators to take forward in our approach to engaging the world – and much more cheerful that the brilliant George Orwell play I saw later that evening!
Caroline Ward – Cross Cultures sub group, Engage for Success
Image courtesy of marin / FreeDigitalPhotos.net
Tags: Cross cultur