A 5-year academic study by the University of Chicago of Great Place to Work data shows that there is a direct link between an organisation's values as perceived by its employees and its financial performance.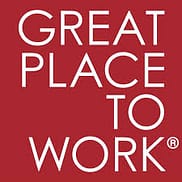 A team of researchers at Chicago University, using Great Place to Work data, found:
There is no correlation between an organisation's published values (e.g. on its website) and financial performance
However, there is a correlation between a culture of strong values ('high integrity') as perceived by employees and performance – i.e.:
The values need to be lived throughout the organisation as shown by the Great Place to Work Trust Index(c) survey statements:
'Management's actions match its words'
'Management delivers on its promises'
Trust is a key value that drives engagement; engagement is shown to directly link to improved business performance
Organisations with high levels of integrity also have higher levels of customer satisfaction.
There are often short term costs in maintaining integrity (e.g. turning down the 'quick buck') but there are long term benefits in staying true to one's Values
Organisations often find it difficult to maintain integrity when they go public
The pressure to deliver shareholder value means they are less able to focus on integrity
Therefore privately-owned companies tend to have higher levels of integrity than publicly-quoted companies
Venture capital backed organisations also don't suffer this drop
The stock market underestimates the value of corporate culture – it is not generally included alongside financial measures
Organisations need to report more non-financial measures (leading indicators)
Related Posts
The 2014 Great Place to work report is now available here.
The 2013 Great Place to work Engage for Success article can be found here.